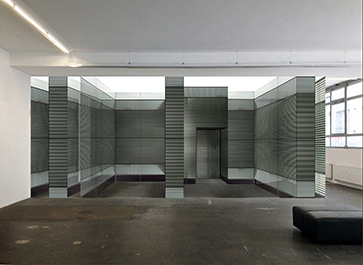 WI JalFiction I © Annett Zinsmeister 2018
The solo show Space. Fragment. Formation by Annett Zinsmeister at Galerie von Braunbehrens in Stuttgart seems like an exhibition "between magnification and wide angle" - this is exactly how the isolated spatial fragments, steel construction puzzles, window and façade patterns and the overwhelming site specific space installations present themselves. Massive. Exciting. Confusing.
26.10.2018 - 23.11.2018
© Annett Zinsmeister 2018
<< exhibitions


Exhibition Concept with 2 Site specific Installations © Annett Zinsmeister 2018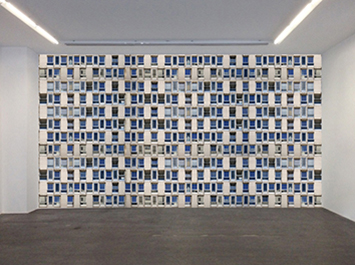 Site specific Installation / Wallpiece CdA Paris 720 x 400 cm © Annett Zinsmeister 2018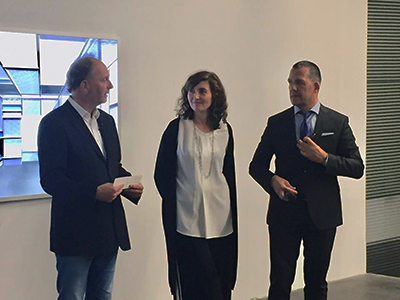 Introduction by Christian Goegger f.l.t.r. Annett Zinsmeister, Frank Molliné, photo Heike Rittler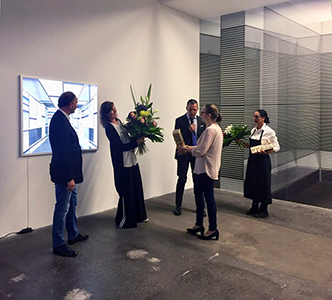 Flowers!! Thank you!!!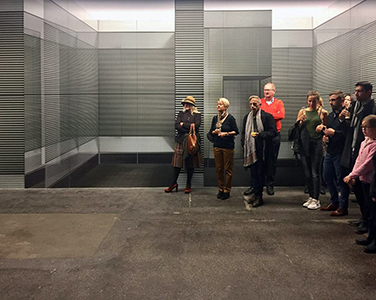 Visitors infront of Installation preview photo HR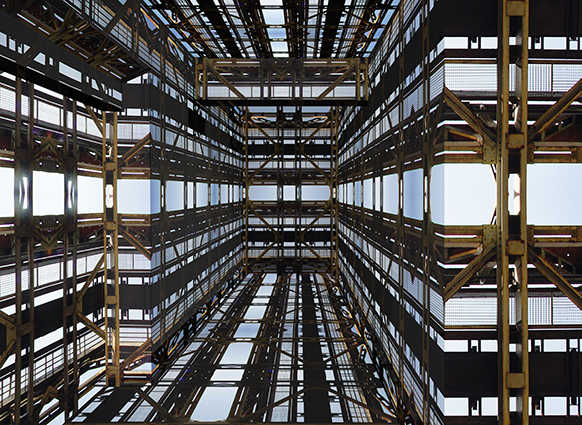 VI PeFRAC LEDframe 100x125x3cm © Annett Zinsmeister 2018
special thanks to Frank Molliné, Dr.Berthold Neumann + the gallery team, Heike Rittler for the photographs and all helping hands.